Camera Obscura
Camera Obscura and World of Illusions is a popular tourist attraction in Edinburgh's Old Town. At the top of the Outlook Tower is the Camera Obscura, which is made up of a number of reflecting mirrors in a dark room that project a "virtual" tour of Edinburgh.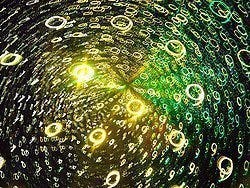 Optical illusions at Edinburgh's Camera Obscura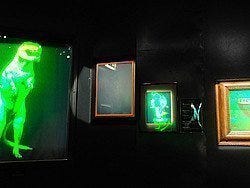 Holograms at Edinburgh's Camera Obscura
The Camera Obscura was designed by Maria Theresa Short in 1835. The object was located in a building in Calton Hill.
In 1892, Patrick Geddes, a renowned sociologist, bought a tower near Edinburgh Castle and named it the Outlook Tower. He decided to moved the Camera Obscura here.  
Original and highly enjoyable
The six floors of the Tower have interactive exhibitions full of puzzles, optical illusions, colours, a mirror maze, a tunnel and holograms. All these hands-on exhibitions create a world of magic and fun both for adults and children.  
Great for children
Although the Camera Obscura is no longer as surprising as it was 124 years ago, it is interesting to see how advanced it was for its time and how it was used to spy on the lives of Edinburgh's citizens without being seen.
Bear in mind that if the weather is gloomy and it is raining, the visibility of the Camera Obscura is not very good.
The other hands-on exhibitions are extremely enjoyable, especially for the little ones. The Tower's terrace also offers a fantastic view of the Old Town.
Location
549 Castlehill.
When to visit
From July – August:
Open daily: 9 am – 9 pm
From September – October:
Open daily: 9:30 am – 7 pm
From November – March:
Open daily: 10 am – 6 pm
From April – June:
Open daily: 9:30 am – 7 pm

Fares
Adults: £15.
Seniors and students: £13
Children (aged 5 – 15): £11


Transport
Buses: Market Street or George IV Bridge, 23, 27, 41, 42, 45, and 67.
Map
Hotels nearby