The Georgian House, built in 1796, is a house-museum located on No 7 Charlotte Square. It shows how the wealthiest residents of the New Town lived.
The Georgian House was perfectly restored by the National Trust for Scotland so visitors could get a glimpse of how the townhouses of the New Town were during the eighteenth and nineteenth centuries.
The visit
The house has five floors of which three are open to the public. All the rooms on these three floors are decorated with period decoration and furniture. A bell pull was installed on all the floors so that the owners of the house could summon their servants whenever they needed something.
The house is beautifully decorated with paintings, antiques, china dishware, silverware and glassware, all reflecting the lifestyle of the New Town inhabitants of the time.
On the first floor are the largest rooms of the house, the dining room and the drawing room. These were where the family's guests were entertained at dinner and cocktail parties. A Persian rug still decorates the floor of the dining room and the original folding screens that were placed in front of the open fireplaces to protect the women's makeup.
At the end of the visit, visitors can see a video that reflects one day in the lives of the owners of the Georgian House. It is extremely curious to see the difference between the architecture of the Georgian House, a townhouse of the eighteenth century in the New Town, compared to the Gladstone's Land, an Old Townhouse from the seventeenth century.
In great detail
The Georgian House was restored and furnished exactly how it would have been during the eighteenth century, revealing the social and financial lifestyle of wealthy New Town inhabitants. The museum is furnished completely as if the owners were to return at any moment, giving it an extra charm.
A journey to the past a few minutes' walk from Princes Street. From the basement, you can even hear the servants clanging the saucepans while they work long hours for their employers.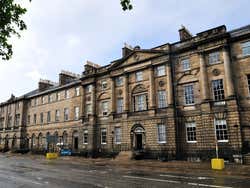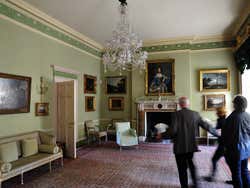 Schedule
2 January - 28 February
Closed
From 1 March – 23 March:
Open daily: 11 am – 4 pm
From 24 March – 30 June:
Open daily: 10 am – 5 pm
From 1 July – 31 August:
Open daily: 10 am – 6 pm
From 1 September – 31 October:
Open daily: 10 am – 5 pm
From 1 November – 30 November:
Open daily: 11 am – 4 pm
From 1 December – 18 December:
Thursday – Sunday: 11 am – 4 pm
Price
Adults: £ 10 (US$ 12.20)
Concession: £ 8 (US$ 9.80)
Transport
Buses: Princes Street, 10, 19, 3, 41, 33 and X48