The Royal Botanic Garden is a scientific and plant conservation centre, as well as one of the most popular places to go for a stroll for the citizens of Edinburgh; a great tourist attraction.  
History
The Royal Botanic Garden Edinburgh was founded in 1670 by two doctors that studied medicinal plants. Despite it being initially located in Holyrood, in 1820 it was moved to Inverleith where there was less pollution.
The world in a garden
The garden offers 72 acres with over 10.000 plant species. The botanical garden is divided into various areas, each dedicated to a variety of vegetation. The highlights are the Chinese Hillside, the Queen Mother's memorial garden, the Rock Garden and the Woodland Garden.
The Glasshouses
The garden's glasshouses are the only part of the Royal Botanic Garden that are not free to visit. Despite not being free, they are definitely worthwhile exploring. The buildings house over 2.400 plants from various countries, creating a surprising and sensational experience.
Visitors will discover all types of landscapes, including the Indonesian mountains, Australian forests, Arabian deserts and the Amazon rainforest.
An enjoyable visit
If you want to do something a little different and are tired of visiting museums and monuments, we recommend exploring the Royal Botanic Garden Edinburgh, a haven of peace, full of colour and surprising vegetation, where you can rest a little before getting back to exploring the city.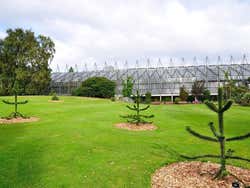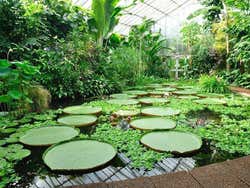 Schedule
Gardens
November to January: 10 am – 4 pm
February and October: 10 am – 5 pm
March to September: 10 am – 6 pm
Glasshouse
November to January: 10 am - 3 pm
February and October: 10 am - 4 pm
March to September: 10 am - 5 pm
Price
Free entry to the Gardens
Glasshouse:
Adults: £ 5.50 (US$ 6.80)
Concession: £ 4.50 (US$ 5.60)
Children (up to 15 years old): Free
Transport
Buses: Inverleith Row 8, 23 or 27