The Museum of Childhood in Edinburgh is the first museum in the world dedicated to the history of childhood. It features toys, trinkets and games from various generations and periods.
The exhibitions
The collections include eighteenth-century teddy bears and beautiful dolls, all dressed in the period's clothing. Visitors will also discover puppets, toy soldiers and small and rudimentary cars with pedals, among many other treasures.
Some of the toys that particularly draw the visitor's attention are: a dollhouse with 21 rooms and over 2.000 objects inside or a miniature butcher's from the eighties with a small butcher inside.
When you observe the evolution of toys throughout the centuries you arrive at the conclusion that, despite the evolution of video games and dolls that are more and more realistic, children will always have a soft spot for teddies and that those with good imaginations will use a wooden spoon as a toy for centuries to come.
A museum for all ages  
Although the Edinburgh Museum of Childhood is chock-full of toys of all types, it is not only dedicated to children. Adults will also enjoy exploring this museum and remembering the toys they used to play with: a delightful dip into nostalgia.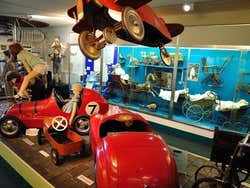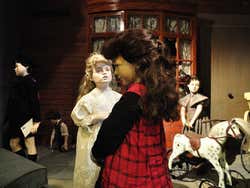 Schedule
Monday: 10 am – 5 pm
Tuesday and Wednesday: closed
Thursday - Saturday: 10 am - 5 pm
Sunday: 12 pm – 5 pm
Price
Entry is free, donations are welcome.
Transport
Buses: Museum of Childhood, 35.