National Museum of Scotland
Inaugurated in 1998, the modern building of the National Museum of Scotland features over 10.000 items, including countless works of art, jewels and weapons that reveal the country's culture and history.
The national museum of Scotland allows its guests to travel back as far as the geological origins of Scotland itself, all the way up to the modern day, without ever leaving the building.
Inside the museum 
The museum's collections are assembled together on the six stories depending on the various periods:
Prehistoric Scotland: The exhibition on the ground floor shows how Scotland's natural landscape was created and how the region's first settlers lived.  
Kingdom of Scotland: From 900 to 1707. On the first and second floors, visitors will find various objects that help understand the origins of the country, events that determined Scotland's history and the most renowned Scots. 
The transformation of Scotland: From 1707 until the nineteenth century. This exhibition located on the third floor reflects Scotland from its union with the United Kingdom until the Industrial Revolution.
Industrial Revolution: On the fourth and fifth floor, visitors can discover how life was during the Industrial Revolution, when many Scots moved from the countryside to the towns.
A changing nation: The sixth floor reflects the lives of various famous Scottish people from the end of World War I to the present day thanks to videos, stories and various objects.
Terrace: The terrace on the seventh floor provides a bird's eye view of Edinburgh and is a good spot to take photos.
Make part of Scotland's history
The National Museum of Scotland is a very enjoyable way of discovering Scotland's past. Visitors will explore the country's most important periods that have transformed it into the nation it is today.
Like most museums in Edinburgh, the entry and the audio guides are free.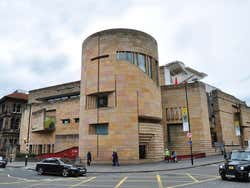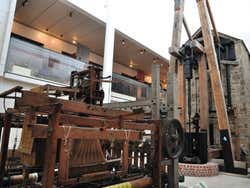 Schedule
Open daily: 10 am - 5 pm
Price
Free entry, donations are welcome.
Transport
Buses: Museum of Scotland, 24, 35, 41, X54 and X61.