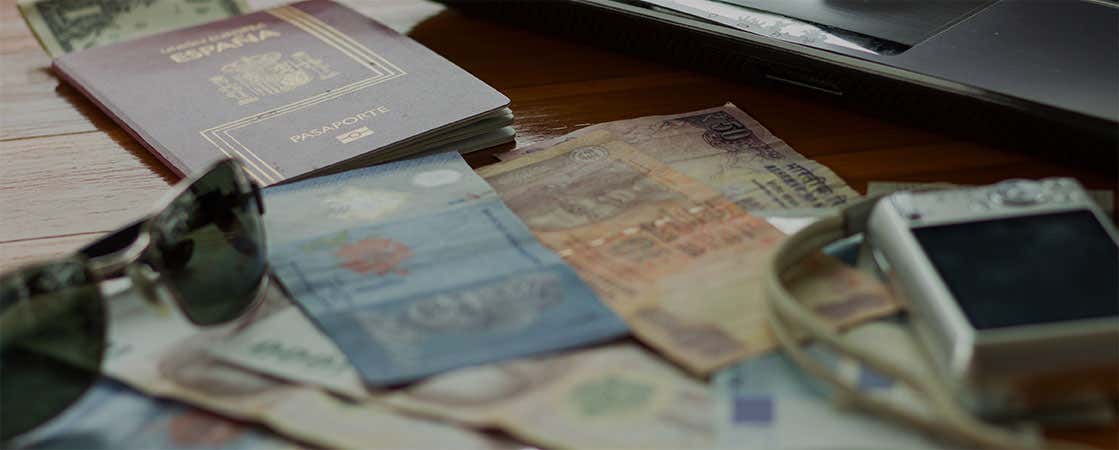 Here we explain the different documents neccesary to travel to Edinburgh, depending on the nationality of the traveller.
Scotland has been part of the United Kingdom since the eighteenth century; therefore, to visit Edinburgh or any other part of Scotland has the same requirements needed to enter any of the countries that make up the UK.
US Citizens
American citizens traveling to Scotland, England, Wales, or Northern Ireland do not require a visa but will need a valid passport. Before you land in the UK, you'll be asked to fill out a landing card with your name, date of birth, gender, nationality, occupation, and the address where you'll be staying in London.
Canadian Citizens
Canadians have to present a valid passport to enter the United Kingdom. A visa is not required for stays of six months or less.
Australian Citizens
If you're traveling as a tourist for up to six months, you do not require a visa. However, you will need to show a valid passport.
EU, EEA, and Swiss Citizens
Citizens from Switzerland, the EU, and the EEA will not require a visa to enter Scotland.
Citizens of counties that do not need a visa
Citizens of the following countries do not need a visa for visits of up to six months to Scotland and the rest of the UK, but you'll need a valid passport.  
Anguilla, Andorra, Antigua, and Barbuda, Argentina, Australia, Bahamas, Barbados, Belize, Bermuda, Botswana, Brazil, British Virgin Islands, Canada, Chile, Costa Rica, Croatia, Dominica, East Timor, El Salvador, Falkland Islands, Grenada, Guatemala, Honduras, Hong Kong, Israel, Japan, Kiribati, Macau, Malaysia, Maldives, Marshall Islands, Mauritius, Mexico, Micronesia, Monaco, Montserrat, Namibia, Nauru, New Zealand, Nicaragua, Palau, Panama, Papua New Guinea, Paraguay, Pitcairn Islands, Saint Kitts and Nevis, Saint Vincent and the Grenadines, Samoa, San Marino, Seychelles, Singapore, South Korea, Solomon Islands, Saint Lucia, Saint Helena, Taiwan, Tonga, Trinidad and Tobago, Tristan da Cunha, Tuvalu, Turks, and Caicos Islands, Uruguay, United States, Vanuatu.
Citizens of countries that need a visa
Citizens from China, Jamaica, India, and South Africa will need a visa to travel to the UK. We recommend going to the British Embassy of your country for more information. 
Visiting Scotland after Brexit
Since Brexit, European citizens now need to carry their valid passport with them in order to travel to Edinburgh.
More information
For more information, visit the official traveling website of the United Kingdom.