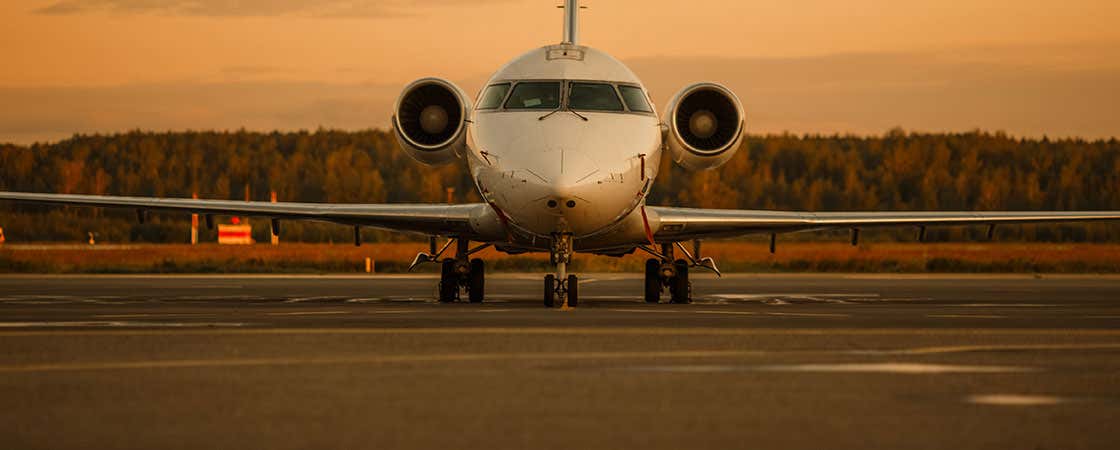 The airport is located approximately 8 miles away from the city centre and only has one terminal, but despite this is one of the busiest airports in the UK.
With over 12 million passengers a year, Edinburgh Airport is Scotland's most important international airport and one of the busiest airports of the United Kingdom.
History
The current airport substituted the Turnhouse Aerodrome, an air defence base built in 1915 and used during World War I and World War II. After the end of the Second World War, the runway was extended and the first terminal for commercial use was built.
Since Edinburgh has become such a popular city in recent years, Edinburgh Airport is being expanded and modernised in various stages. In 2005 a new control tower was inaugurated and the terminal building is also being enlarged.
How to get to Edinburgh city from the Airport
The easiest and most hassle-free ways to get to the city centre from the airport are the following:
Airlink (service 100) express bus
The Airlink bus (service 100) runs between the airport and the city centre, reaching Waverley Bridge railway station in 25 minutes. A single adult ticket costs £ 4.50 (US$ 5.60) and an open return is £ 7.50 (US$ 9.30). A child ticket is £ 2 (US$ 2.50) for a single and £ 3 (US$ 3.70) for a return. The route to and from the airport runs 24 hours a day every 10 minutes approximately.
Buses 35 and N22
The Lothian bus number 35 also connects the city centre with the airport but stops at local destinations during the ride. After reaching the centre, it continues to Leith.
Airport transfer service
If you book a private airport transfer service, the chauffeur will be waiting for you at the arrival terminal with a sign with your name on it. This is the fastest and most comfortable way of getting to your hotel. You can book a four passenger car for just £ 40 (US$ 49.70) or an eight-seater for £ 45 (US$ 55.90).
Taxi
A taxi can be a good option for passengers staying near the airport or for a large group. The black taxis (cabs) in Edinburgh accept up to 5 passengers and the price to the city centre is between £ 25 (US$ 31) and £ 40 (US$ 49.70).